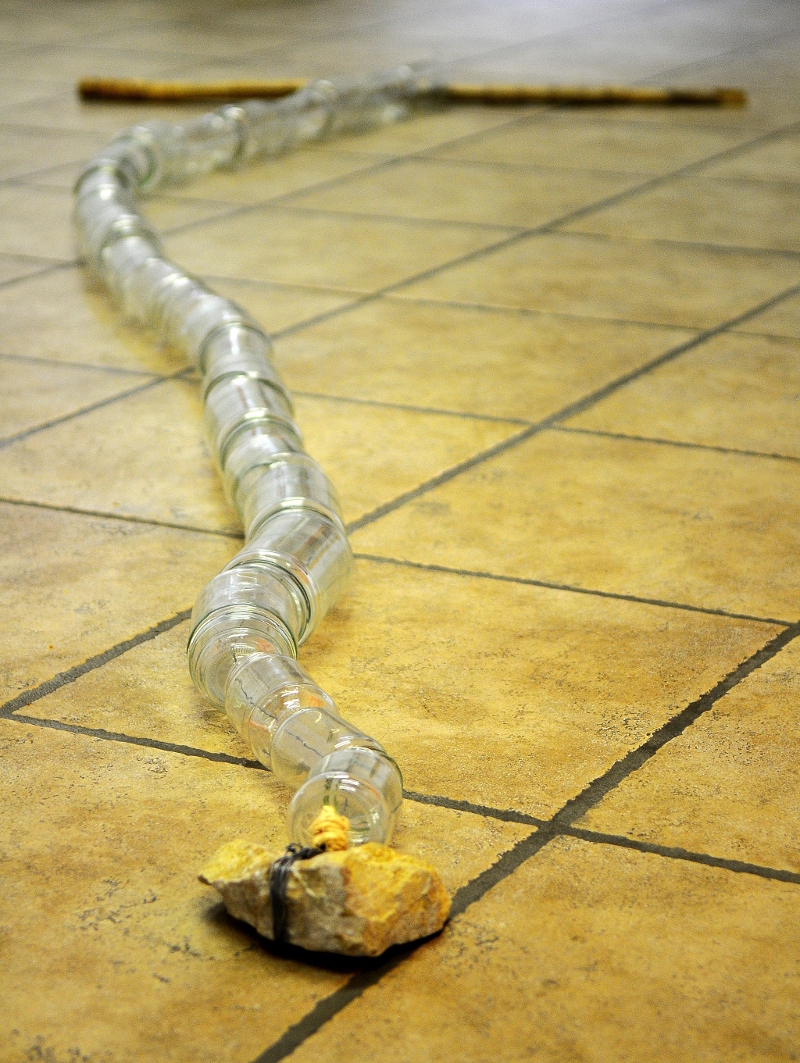 Ravine, 2015
Sculpture (bambou, verre, fil de fer, roche)
10 x 370,5 x 121,5 cm
Ravine
Souvenir d'enfance,
Doux ruissellement puis,
Crue abondante charoyant feuilles et cailloux,
Creusant la roche.
Calcaire pur puis,
Épaisse boue.
Eau de vie venue du ciel.
Le bambou s'élève,
mais n'oublie ses racines,
Fil de fer,
Incarnation,
Route,
Protection de verre,
Précieux,
Cheminement,
Solide dans ses mouvements,
Mémoire des instants,
Magiques moments
Trente,
Effritement,
Épuré.


---

Ravine
Childhood memory
Soft runoff then,
Bountiful flood sweeping leaves and stones away,
Digging the rock.
Pure limestone then,
Thick mud.
Water of life comes from heaven.
The bamboo rises,
But does not forget its roots,
Iron wire,
Incarnation,
Road,
Glass protection,
Precious,
Path,
Strong in its flow,
Memory of moments,
Magic times,
Thirty,
Erosion, Purified.